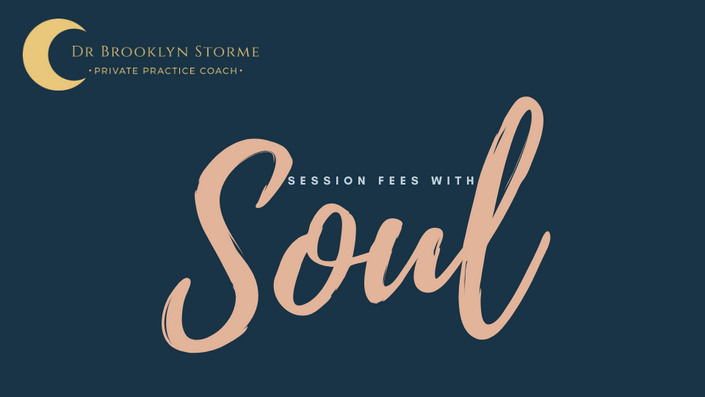 Session Fees With Soul
Attention Health Practitioners and Private Practice Owners!
Do you feel uncomfortable setting or raising your fees in private practice?
Many private practice owners today understand the importance of generating turnover for their practice - but there's a huge problem.
The problem is…. you don't know how to set or raise your session fee in a way that resonates with your soul's purpose, without the guilt and that feels aligned with your beliefs. You end up looking at what everyone else is doing and trying to copy that. You create convoluted fee schedules that are confusing for your admin team as well as your clients, or worse yet, you simply avoid dealing with your fees altogether.
Maybe you are making disempowering judgements about what YOU believe clients can and can't afford to pay for a session?
Maybe you are caught up in attaching your value to your session fee (if I charge more for a session, it will mean I need to DO more in order to provide more value and justify the increase).
And maybe you just don't have the time or energy to deal with the issue of raising your session fee. But here's the thing: There's never going to be time to sort it out until you make time.
Luckily for you, there's a simple way to resolving this issue and it aligns beautifully with your values too. It is….
Using my Session Fees with Soul calculator!
Now, wait…before you scroll on by and say, "this is boring…."
Hear me out.
All it will take you is about 5 - 10 minutes to do this effectively.
That's it.
And I want to show you exactly how to put this to work for your private practice.
I believe in this so much that I wanted to make it beyond easy for you to set your session fee in the RIGHT way, the SOUL-ALIGNED way, so that you can generate the turnover and income you desire for your private practice (even if that's never been your strength, up until now).
I know what it's like to be in private practice and ….
exhaust yourself doing all the direct client work so that you can pay the bills and keep the lights on
avoid and procrastinate when it comes to raising your fees
lose sleep wondering if you are going to lose referrals when raise your fees
question whether your services really are worth the fee you want to charge.
These reasons are exactly why I created the Session Fees with Soul Calculator.
A completely editable session calculator that's super-simple to use PLUS A SELECTION OF BONUSES.
Bonus 1 - Overcome limiting beliefs with my powerful Money Mindset Journal Prompts (valued at $27)
Bonus 2 - Create a new experience of flow with money with these effective Money Mindset Affirmations (valued at $27)
Bonus 3 - Learn how to implement your fee increase with ease, grace and flow (priceless!) plus swipe my checklist!
Bonus 4 - Swipe my Fee Increase Mock-Ups for your private practice and save yourself a tonne of time!
Bonus 5 - Access a 45 min soul-driven session with me, valued at $210 to help make the process of raising your fees feel more aligned with your purpose and your vision for the practice!
And this works for anyone working in health and running or looking to commence their private practice (psychologists, social workers, coaches, therapists, counsellors and more)! This calculator was originally designed for solo practitioners but it would be easy to adjust it to suit group practices too as it gives you the foundations for fee setting in simple terms.
Imagine setting your fees in a way that feels SO good at a soul level, because you set them with ease, grace and flow? You can't really beat that when it comes to creating an intentional private practice, now can you?
(Because avoiding setting the fees you know you need, just isn't cutting it anymore!)
Stop asking everyone else what they think you should be doing. Stop comparing your fees to other practices in your area. Set a fee that's right for YOU, that's right for your clients and that's right for your practice.
And think about what will become available to you that you can't access now, as a result of shifting your fees in the right direction!
Get started on creating soul-aligned fees for your practice now!
Your Instructor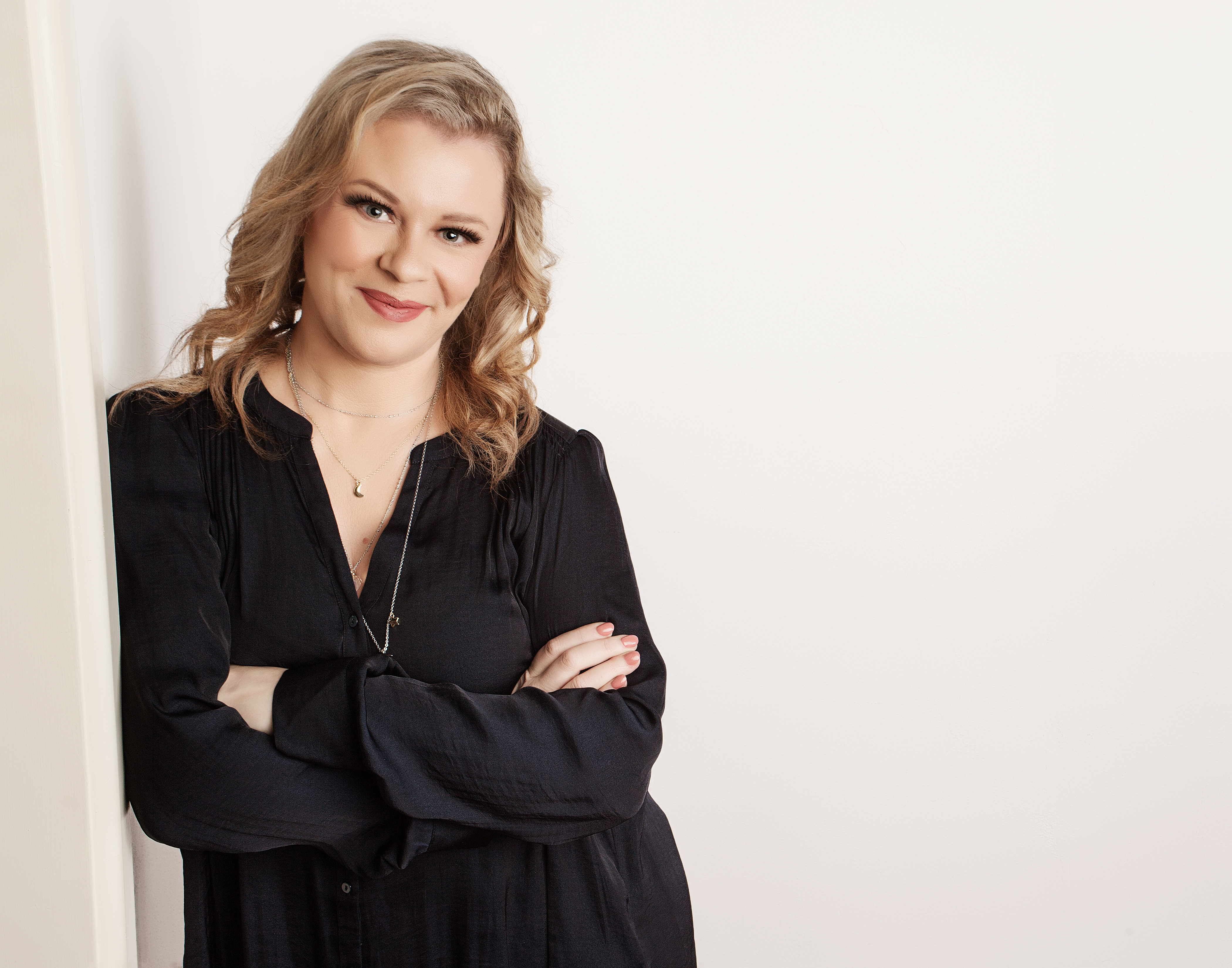 About Your Course Instructor
For over 20 years, I've been helping clients and students just like you to achieve their goals using their innate power of their mind. My passion has been in understanding human behaviour and how the conscious and subconscious mind create our experiences of the world around us. Working with industry leaders, entrepreneurs and business owners as clients has really provided me with a unique insight into how to unlock the potential that I believe we each have within us. If we haven't met yet, 'hi!'. My name is Brooklyn and it's my absolute pleasure to be here sharing my knowledge and insights. I can't wait to work with you.